Katie draws attention to the countless women who are showcased for pleasure and then hastily discarded. Her priority as a female artist is to give these women a new pedestal for a different audience, whilst honoring the female body in all its glory.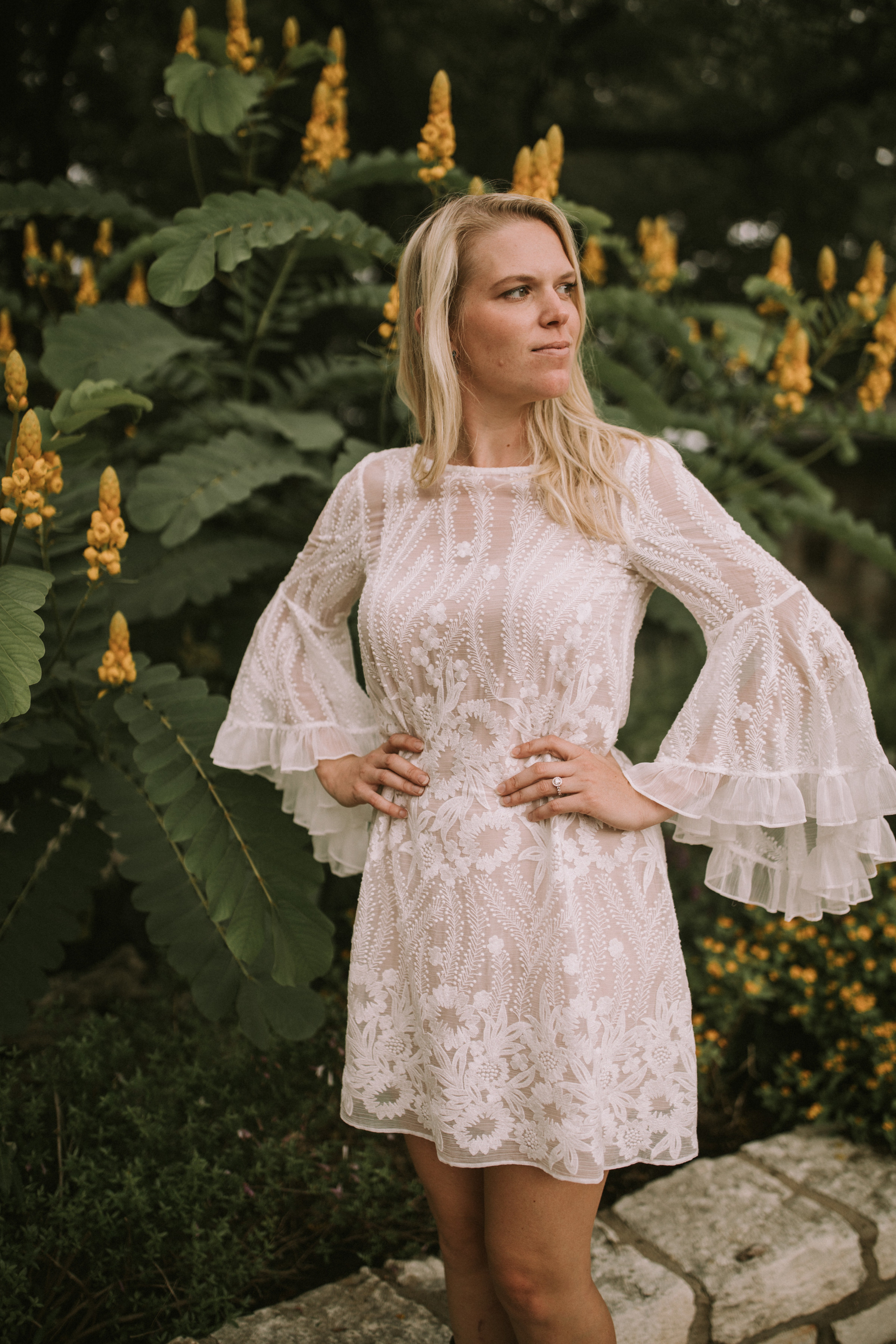 K A T I E C H A N C E | | | @kd.chance
[lives & works – Austin, TX ::: b. 1989, Mechanicsburg, PA]
KATIE CHANCE received her BFA in 2012 from the Savannah College of Art and Design. Katie stands as a dynamic artist and works with watercolor, gouache, and ink mediums. She has skillfully honed her craft across a spectrum of styles and bodies of work, from the audacious and vivid to the gentle and botanical.
Katie's artwork has been featured in solo and group exhibitions across the United States, with her evocative pieces finding a home in prestigious galleries spanning from Provence and Atlanta to the vibrant art scene of Austin. Her work has also been recognized by respected publications such as Juxtapoz and Anthropologie, as well as the Austin Studio Tour, a testament to her significance within the artistic community.
Her thought-provoking series titled "Girls" presents a nuanced study of the nude female form often found in the realms of erotic imagery which stands at the intersection of raw sensuality and profound artistic exploration. Intriguingly, Katie embarks on an innovative process to manifest her creative vision. Intensely observing her subjects, she then "blindly" abstracts them onto the canvas. This unique approach creates captivating continuous line drawings brought to life through a symphony of ink, chalk pastels, gouache, and watercolor. The result is a collection of pieces that audaciously reimagine and recontextualize the allure of the nude form, inviting viewers to question their perceptions of vulnerability, empowerment, and artistic expression.
Katie's mission, as a female artist, is to resurrect these women from their original contexts, endowing them with a new resonance for a fresh audience. Through her creative process, she honors the multifaceted beauty of the female body, transmuting it into an exploration of emotion and self-awareness with the use of mixed media on paper allowing the creations to radiate emergent emotional content, which takes the viewer on an intuitive journey through everything from anguish, seduction, pleasure and mystery.
Beyond her 10-year career as an artist, Katie is dedicated to sharing her knowledge and passion with others. Katie is an art instructor at The Contemporary Art Museum Laguna Gloria Art School. She has a genuine interest in helping aspiring artists develop their skills and explore their creativity. Katie maintains a studio practice in South Austin.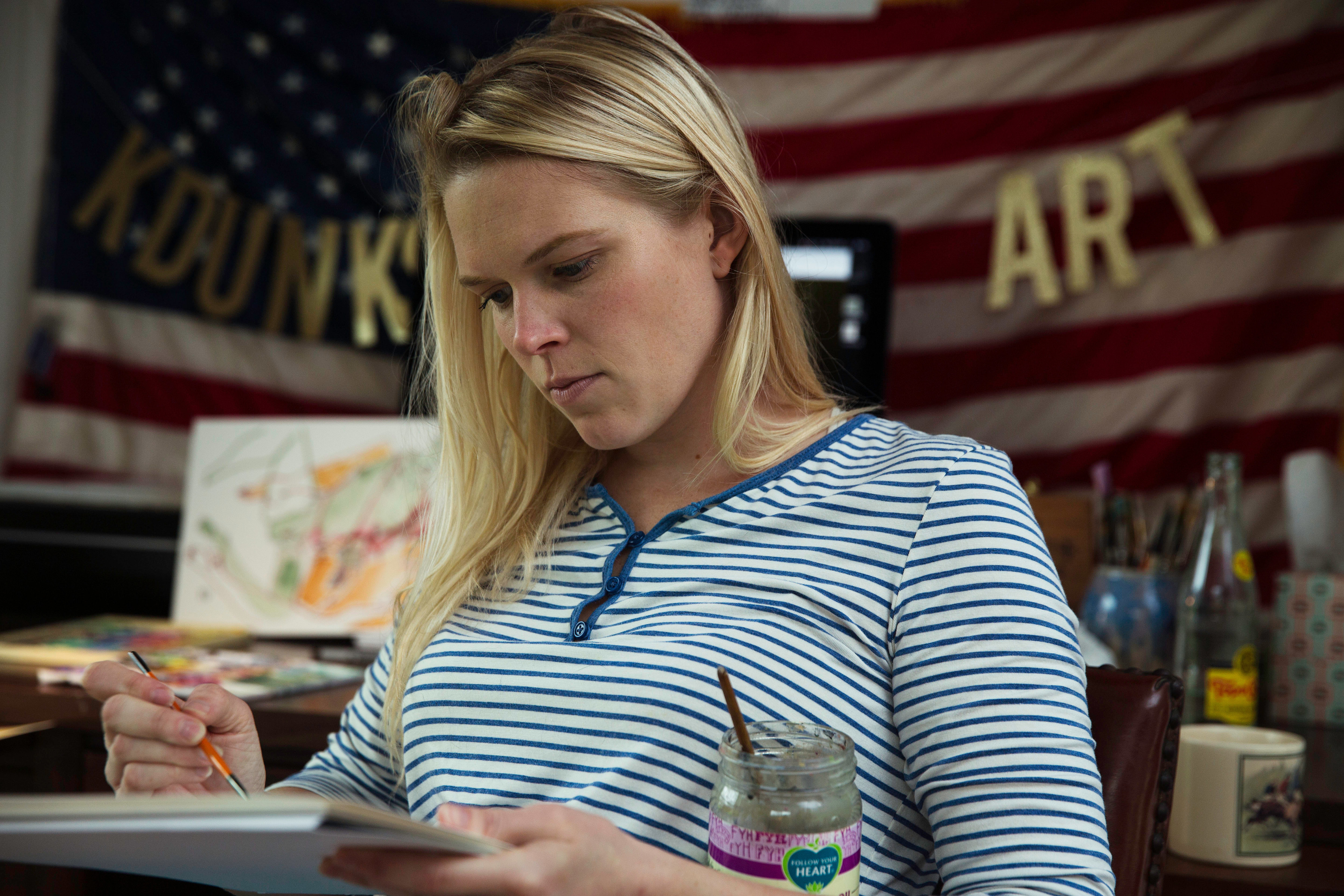 "Girls" is a series of line-contour drawings by the artist Katie Chance as she studies sensuous female figures found in erotic imagery. Katie examines amateur pornographic photographs and then "blindly" or without looking at her canvas, she abstracts the nude imagery into a continuous lyrical line drawing utilizing ink, chalk pastel, graphite, and watercolor. These unapologetically raw creations focus on the realization that women viewed in pornography are usually perceived as mere objects. Katie's intent is that by re-creating these women in grotesquely beautiful and strangely familiar drawings the viewer can step back from the imagery of naked females and reconsider what it means to pose nude for the visual stimulation of others.

The digital adult industry allows females to be groped in the darkness by a disconnected set of hands, transforming a real person into a two-dimensional cluster of flesh-tone pixels. In this respect, the artist chooses to literally be blind to her artwork's unfolding creation to honor these unknown women all the while asking and wondering, who are these women?

Katie draws attention to the countless women who are showcased for pleasure and then hastily discarded. Her priority as a female artist is to give these women a new pedestal for a different audience, whilst honoring the female body in all its glory. Her artwork gives these women a new soul and through the use of mixed media on paper allows the creations to radiate emergent emotional content, which takes the viewer on an intuitive journey through everything from anguish, seduction, pleasure, and mystery.

The inspiration for this project is as endless as the insatiable urge of humanity's demand for instant stimulation. Katie's intent is that by creating the artwork in "Girls" she can invoke a normally barricaded world of intellectual conversation about what is considered a private and controversial subject. Katie is honored to gaze upon these nameless women and breathe life back into them as they become much more than just a naked woman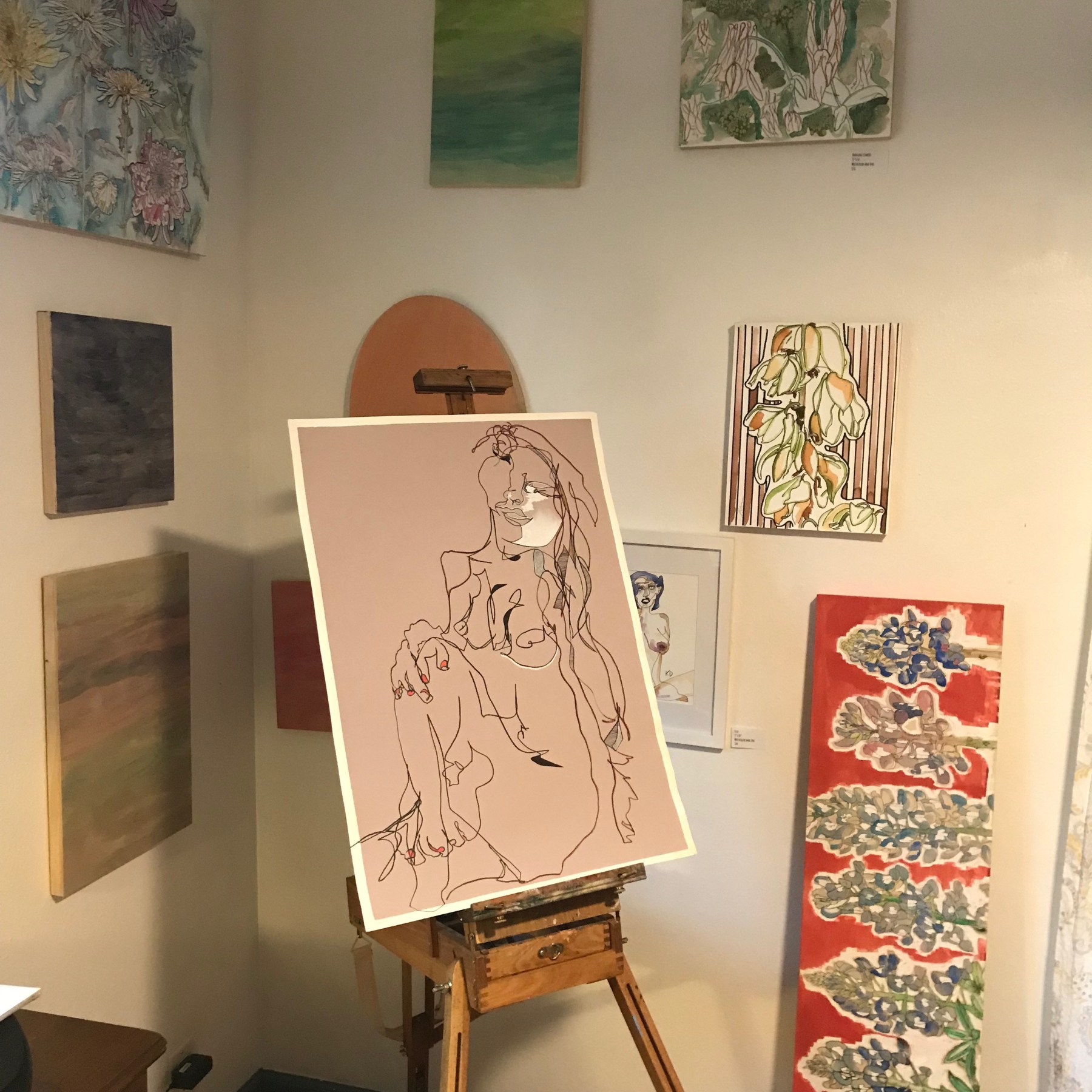 EDUCATION
2012 BFA Savannah College of Art & Design
2010 SCAD Lacoste, France
SOLO EXHIBITIONS
2016 Flesh Duo Show, Wade Art Room, Austin, TX
2016 Flowers & Females, Austin Art Garage, Austin, TX
2016 Wildflowers, Flight Path, Austin, TX
2012 ENTROPY, Oglethorpe Gallery, Savannah, GA
GROUP EXHIBITIONS
2023 Blue Genie Art Bazaar May Market, Austin, TX
2023 Howdy Gals SXSW Pop-up Market, Austin, TX
2023 Spring Into Color, Art for the People Gallery, Austin, TX
2022 Blue Genie Art Bazaar Holiday Market, Austin, TX
2022 Austin Studio Tour, Austin, TX
2022 Art Spree, Art for the People Gallery, Austin, TX
2021 ArtUsCo, The Arboretum, featured artist for Austin Studio Tour Austin, TX
2021 WEST Austin Studio Tour, South Austin, TX
2021 Flowers for Mothers ArtUsCo, The Arboretum, Austin, TX
2020 Austin Studio Tour, Virtual
2020 Art, Art, Art I & II, Art for the People Gallery, Austin, TX
2019-21 ArtUsCo, The Arboretum, Austin, TX
2019 EAST Austin Studio Tour, The Brewer's Table, Austin, TX
2019 WEST Austin Studio Tour, Private Home Studio, Austin, TX
2019 Brushfire Collection, Soma Vida Gallery, Austin, TX
2018 ATX GALS, Limbo Jewelry Studio,The Domain Austin, TX
2018 EAST Austin Studio Tour, Springdale General, Austin TX
2018 WEST Austin Studio Tour, Private Home Studio, Austin, TX
2018 The Beauty That Surrounds Us, JCC, Austin, TX
2018 Art of Celebration, Art for the People Gallery, Austin, TX
2018 ATX GALS, Wanderlust Studio, Austin, TX
2018 Wythaus Gallery, Bee Caves Galleria, TX
2017 Artists of Crested Butte, Piper Gallery - Center of the Arts Crested Butte, CO
2017 Verge Art Events: 3rd Annual, Aveda Institute, Austin, TX
2017 Flower Power, Art For the People Gallery, Austin, TX
2016 EAST Austin Studio Tour, The Moon Collective, Austin, TX
2016 WEST Renegade Art Happening, Art For the People Gallery, Austin, TX
2016 Verge Art Events: Inaugural Event, Rising Sun Aikido Austin, TX
2015 Secrets, Group Show Arc Gallery & Studios, San Francisco, CA
2015 EAST Austin Studio Tour, Group Show Perch CoWorking, Austin TX
2014 The Colors of Summer, Studio 905, Atlanta, GA
2013 RAW Natural Born Artist: Discovery Showcase, King Plow Arts Center, Atlanta, GA
2012 Silver and Ink Juried Photography Exhibition Savannah, GA
2011 We Dream in the Daytime Too, Photobooth Exhibition, San Francisco, CA
2010 Vernissage: A Collaborative Exhibition, Lacoste, France
2010 Late Night Dialogs, Desoto Strut II Gallery, Savannah, GA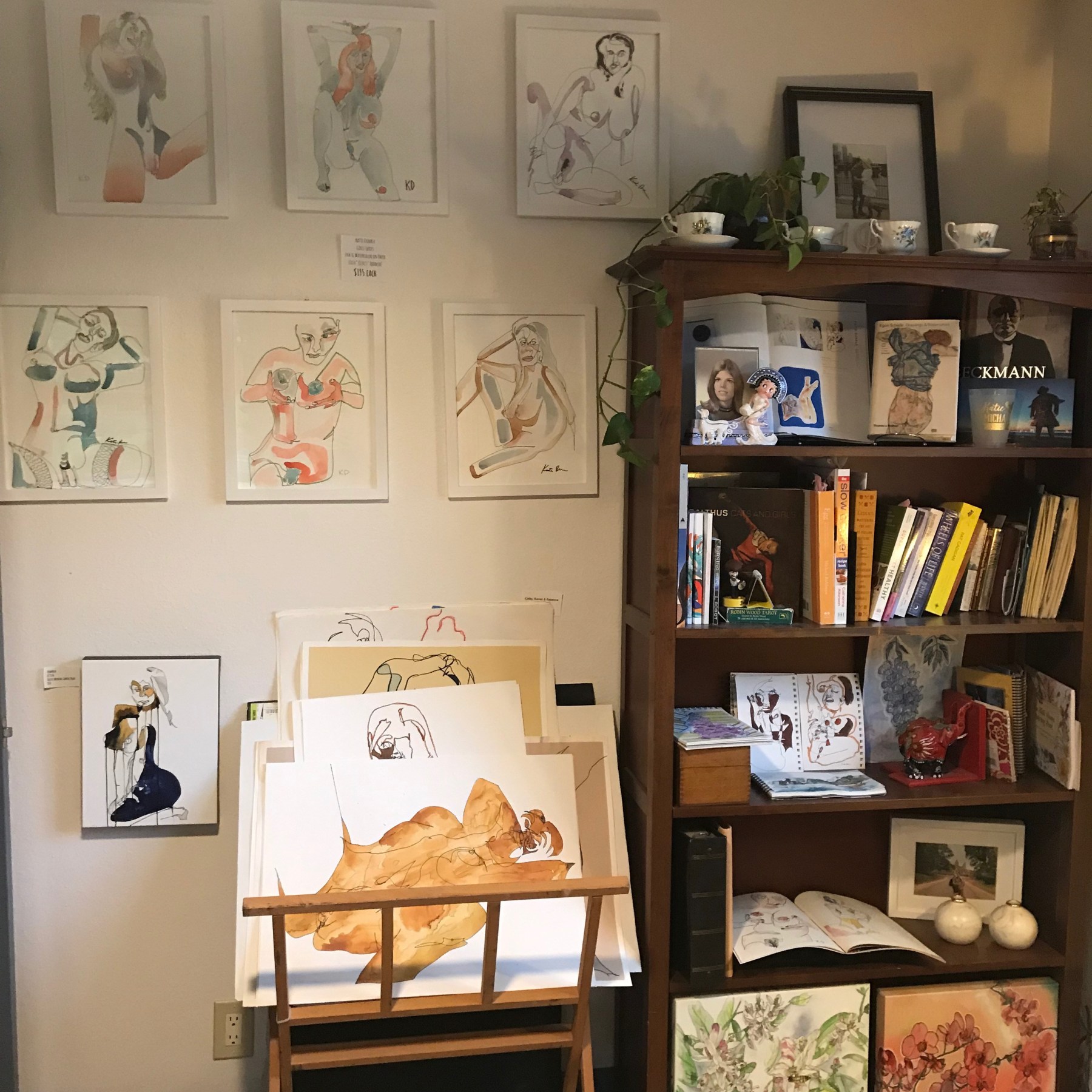 CURATORIAL PROJECTS
2014 Company XX: An Exhibition Supporting the Local Female Art Community, Mammal Gallery, Atlanta, GA Curator and Artist
2012 These Friends: A Culmination of Our Collective Consciousness, Desotorow Gallery, Savannah, GA Curator and Artist
MAGAZINES & PERIODICALS
2020 Plant Pop a horticultural film studio Artist Interview video spotlight
2019 Brushfire Collection Catalog
2018 Peach fuzz Magazine Vol. 5 Issue 2
2017 JUXTAPOZ MAGAZINE, "Katie Dunkle's Erotic Contour Drawings"
2017 NAKID MAGAZINE, "GIRLS" – KATIE DUNKLE (ARTIST TO WATCH)
2016 The State Flowers Coloring book, Author and Illustrator
2012 Photographer's FORUM, 32nd Annual Best of College Photography (catalogue)
2012 Silver and Ink Juried Photography Exhibition Savannah, GA (catalogue)
2010 The District, SCAD Student Voice, Quarterly Vol. 1 Issue 2 (catalogue)
AWARDS
2008-12 SCAD Academic Honors Scholarship
2008 SCAD Artistic Achievement Honors Scholarship
2008 Eagle Foundation Art Scholarship
CURRENT REPRESENTATION
Fourhands Studio Perigold
Blue Genie Art Bazaar
Art For The People Gallery Wonderwall Studio
Austin Art Garage Colorspace Editions LithToken NFT Marketplace Clover + Maven