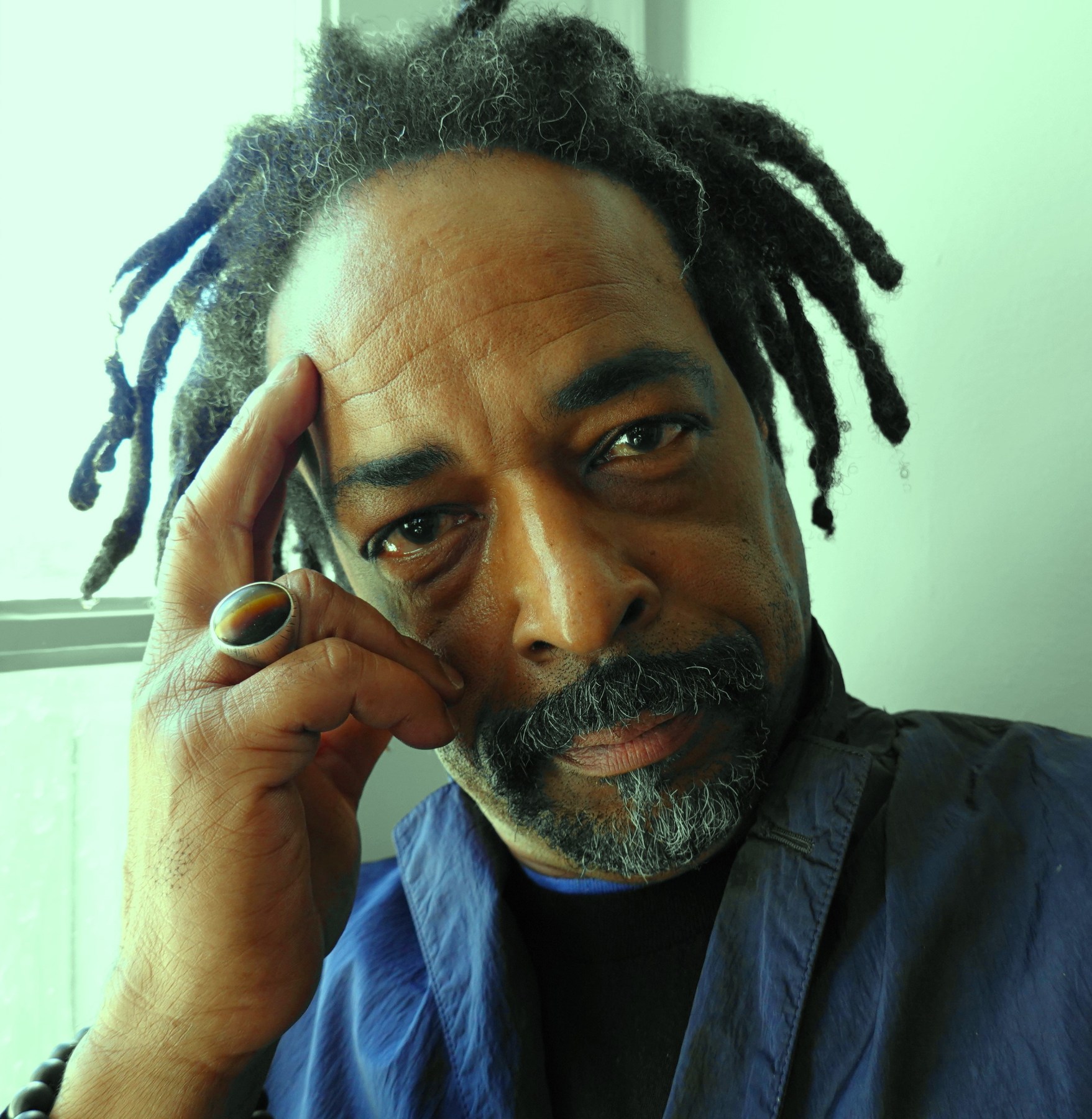 S K I P H I L L | | | @skiphillart
[lives & works – Tulsa, Oklahoma ::: b. 1961, Padre Island, Texas]
SKIP HILL was born in 1961 in Padre Island, Texas. During his childhood, Hill lived in California, Florida, and Tennessee before settling in Oklahoma. This early life of travel and transitions instilled in Hill a profound sense of wanderlust. After attending Oklahoma City University to study Advertising and Marketing, he worked in advertising as a graphic designer and Art Director before relocating in 1987 to Southern California. A two-week trip to Thailand in 1989 turned into a year of traveling throughout Southeast Asia while writing for a business magazine based in Bangkok.


In 1990, Skip Hill relocated to the Netherlands, immersing himself in the culture and learning the Dutch language. His frequent visits to the Van Gogh Museum, the Stedelijk Museum, and The Rijksmuseum in Amsterdam as well as the Boijman Van Beuningen Museum in Rotterdam, sparked Hill's interest in creating art inspired by aesthetic concerns over the strictly commercial art he produced during his advertising career. It was during this time abroad that he traveled through Germany, the Czech Republic, and Morocco.


After returning to Oklahoma in 1993, Skip Hill studied formally at The University of Oklahoma with conceptual artist Hachivi Edgar Heap of Birds, and influential abstract painter George Bogart. After his studies, Hill began acquiring a growing number of collectors from around the country while exhibiting his work at art fairs in Chicago, Atlanta, and Dallas. During this prolific period, Skip Hill's original collage painting 'The Dream Sower' was inducted into the Oklahoma State Art Collection by the Oklahoma Arts Council in 2014.


In the years since, Skip Hill's art has been exhibited throughout the state and beyond in cultural institutions and galleries that include The Oklahoma Contemporary, The Fred Jones Museum of Art, The Betty Price Gallery at the Oklahoma State Capitol, The Gaylord-Pickens Museum, The Goddard Art Center, Artspace at Untitled, Living Arts Tulsa, 108 Contemporary, JRB Art at the Elms Gallery, Mainsite Gallery and Kinfolk House in Fort Worth Texas. In 2022, The Philbrook Museum of Art in Tulsa acquired Skip Hill's 'Beauty Shop Aria / for Mabel Little' and 'Barber Shop / The Edge Up' for their permanent collection.
In a world that often feels out of order, it is a profoundly human act to seek some semblance of control to reshape the world, and our experience of it, by whatever means of imagination we have. Reconfiguring my observations of the world using collage and mixed mediums is at the heart of my art practice.


Through the medium of collage, I decontextualize, reconstruct, and rearrange disparate visual elements looking for a balance in the composition. Many of these images are sourced from the internet and the cache of books, magazines, and unique handmade papers I have collected from my travels.


 The aesthetics of my art are drawn from African-American folk art, tribal motifs, religious iconography, fashion, advertising, and contemporary popular culture. My visual language is informed by my travels through Europe, Southeast Asia, Mexico, North Africa, and Brazil. I find inspiration in the canons of art history, in particular Van Gogh, Franz Hals and the portraiture of the Dutch Golden Age, Japanese Ukiyo woodcuts produced by Kitagawa Utamaro, and the collage works of African American artist Romare Bearden.


Frequently the art features imaginative portraits of women that revisit and reorder perceptions of beauty and representation within verdant environments of ecstatically dense, yet balanced compositions of seemingly chaotic arrangements. In the 'Love Garden Party' series, the environment is a party of girlfriends reuniting at a banquet table on a manicured lawn, enjoying each other among bouquets of flowers, scattered dishes of Japanese cuisine, and bottles of sake. The narrative of the series is suggested by the interactions of these women and their relationships with each other. The viewer is asked to fill in the dynamics of those relationships.


Beyond the considerations of color, composition, and subtle narrative, my art is most profoundly informed by intuition, improvisation, and the exuberance of process in conveying lyrical moods and lush, visual experiences out of the remnants and scraps of disorder scattered about the studio.


For a critical review, consider any of the works produced over the last six years from the 'Jardim do Amor/Love Garden Series', but most specifically 'Hush', a mixed-medium diptych that best represents my creative thesis and current artistic direction.


The Garden as a metaphor has been a recurring motif in my art over the last several years since my first trip to Brazil in 2012, and again in 2015 via an O. Gail Poole Travel Award from the Norman Arts Council. My stays have included frequent visits to the Jardim Botânico in Rio De Janeiro, a city that continues to inspire much of the theatricality, dynamism, and sensuality energizing my art.


In the painting 'Hush', the viewer steps into what Oklahoma Art Writing & Curatorial Fellow John Selvidge describes as "the verdant environment of an ecstatically dense, but balanced composition of seemingly chaotic arrangements. Birds are positioned as witnesses or pure potentiality at rest, holding the viewer with their gaze in a suspended moment of easeful tension."


Emergent abstracted plant forms erupt with blooms of color, contrasted against the loamy bed of black that serves as the grounding for the work. Hidden along the edge of the river and entangled in the thick growth is a mysterious figure looking back at us. Is she hiding quietly from a lurking danger? Or is she slipping away with anticipation of a rendezvous with a secret lover?


Selvidge considers that "Re-contextualized in terms of ecological, psychological and metaphysical urgency, 'Hush' can be read as a call to conscience through the dark overgrown landscapes of our quiet fears and fragile hopes. The work is an invitation to follow the path through the Garden, to find our way back home."

-Quotes from John Selvidge 'Figure and Ground: Douglas Shaw Elder and Skip Hill's Melrose Sessions' Art Focus Oklahoma, Oklahoma Art Writing & Curatorial Fellowship, Vol.34 Number 1, Summer 2019

EDUCATION
Advertising /Marketing At Oklahoma City University
Studio Arts, University Of Oklahoma School Of Art

SELECTED EXHIBITIONS
2023 The Shaman & The Alchemist: Skip Hill And Nathan Lee, 1515 Lincoln Gallery, Oklahoma City, OK.
2022 Congregate: Skip Hill, Colby Deal And Angela Faz, Kinfolk House, Fort Worth, TX.
2022 Destination Oklahoma, Group Exhibition, Oklahoma Contemporary, Oklahoma City, OK.
2021 My Soul Looks Back And Wonder How I Got Over, Skip Hill And Letitia Huckaby, 108 Contemporary, Tulsa, OK.
2021 From The Limitations Of Now: Group Exhibition With Skip Hill, Faith Ringgold, Lonnie Holley, Philbrook Museum Of Art, Tulsa, OK.
2019 Between Pastures & Skies, Art From The Ranch, Mainsite Contemporary Art, Norman, OK.
2020 Las Meninas, Jrb Art At The Elms Gallery, Oklahoma City, OK.
2020 The Melrose Sessions, The Depot, Norman, OK.
2018 Jardim Do Amor / Love Garden, Myriad Botanical Gardens, Oklahoma City, OK.
2018 Songs And Stories, The Art Of Skip Hill & Billy Hensley, The Vault Gallery, Pauls Valley, OK.
2018 Chrome Chocolate, Individual Artists Of Oklahoma Gallery, Oklahoma City, OK.
2017 Juxtaposition: Skip Hill & Todd Gray, The Goddard Center, Ardmore, OK.
2016 Skip Hill: Works On Paper, Firehouse Art Center, Norman, OK.
2016 Noir Ii Tulsa Juneteenth Group Exhibition, Living Arts Of Tulsa, Tulsa, OK.
2016 A Gift From Greensboro, The Illustrations Of Skip Hill, Artspace@Untitled, Oklahoma City, OK.
2015 Art Now Group Exhibition, Oklahoma Contemporary Museum, Oklahoma City, OK.
2014 Skip Hill, Selected Works, Oklahoma Arts Council, Oklahoma State Capitol, Oklahoma City, OK.
2014 Noir Exploring Black Culture In Oklahoma, Living Arts Of Tulsa, Tulsa, OK.
2013 Skip Hill: Under The Mango Tree, Mainsite Contemporary Art, Norman, OK.
2012 Afro-Americana Group Exhibition, Gaylord-Pickens Museum, Oklahoma City, OK.

SELECTED PUBLICATIONS AND MEDIA
Oeta Gallery Soul Bird, The Art Of Skip Hill
Oklahoma Gazette - Norman Artists Skip Hill And Douglas Shaw Elder's Collaborative Work Highlights
Melrose Sessions At The Depot Gallery.
405 Magazine - Skip Hill: Life's Travelogue
Oklahoma Visual Artists Coalition Blog Fauna And Favelas: Skip Hill At Mainsite Contemporary Art
Ion Oklahoma Online Magazine
Norman Transcript Skip Hill's Art Navigates The World With Love
Cleveland County Lifestyle Magazine 'Stubbornness And The Successful Artist'
The Daily Oklahoman Firehouse In Norman Is Creative Space, Gallery For Artist's Work From Brazil
Oklahoma Gazette

SPECIAL PROJECTS / ILLUSTRATOR
'A Gift From Greensboro' 2016 Penny Candy Books
'Thirteen Ways To Look At A Black Boy' 2017 Penny Candy Books
'How To Tie A Shoe' 2019 Penny Candy Books
Habitat For Humanity Community Mural Project, Norman, OK.
One-Okc Community Mural Project, Oklahoma City

COLLECTIONS
Philbrook Museum Of Art, Tulsa, OK.
Oklahoma State Capitol Collection, Oklahoma City, OK.
George And Myra Kaiser Collection, Tulsa, OK.
Dr. S. J. Pickens And Hugh Pickens Collection, Ponca City, OK.
Anne And Henry Zarrow Collection, University Of Oklahoma, Norman, OK.
The Melton Gallery, University Of Central Oklahoma, Edmond, OK.
Kimray Corporation, Oklahoma City
Daniel T. Parker Collection, Chicago, IL
Patrick Mccoy Collection, Chicago, IL.
The Mutis Collection, Bucaramanga, Colombia