"My intentions throughout my career as an artist have been to explore my identity. The identity I am exploring is one that is part of a larger universe, not just an individual one."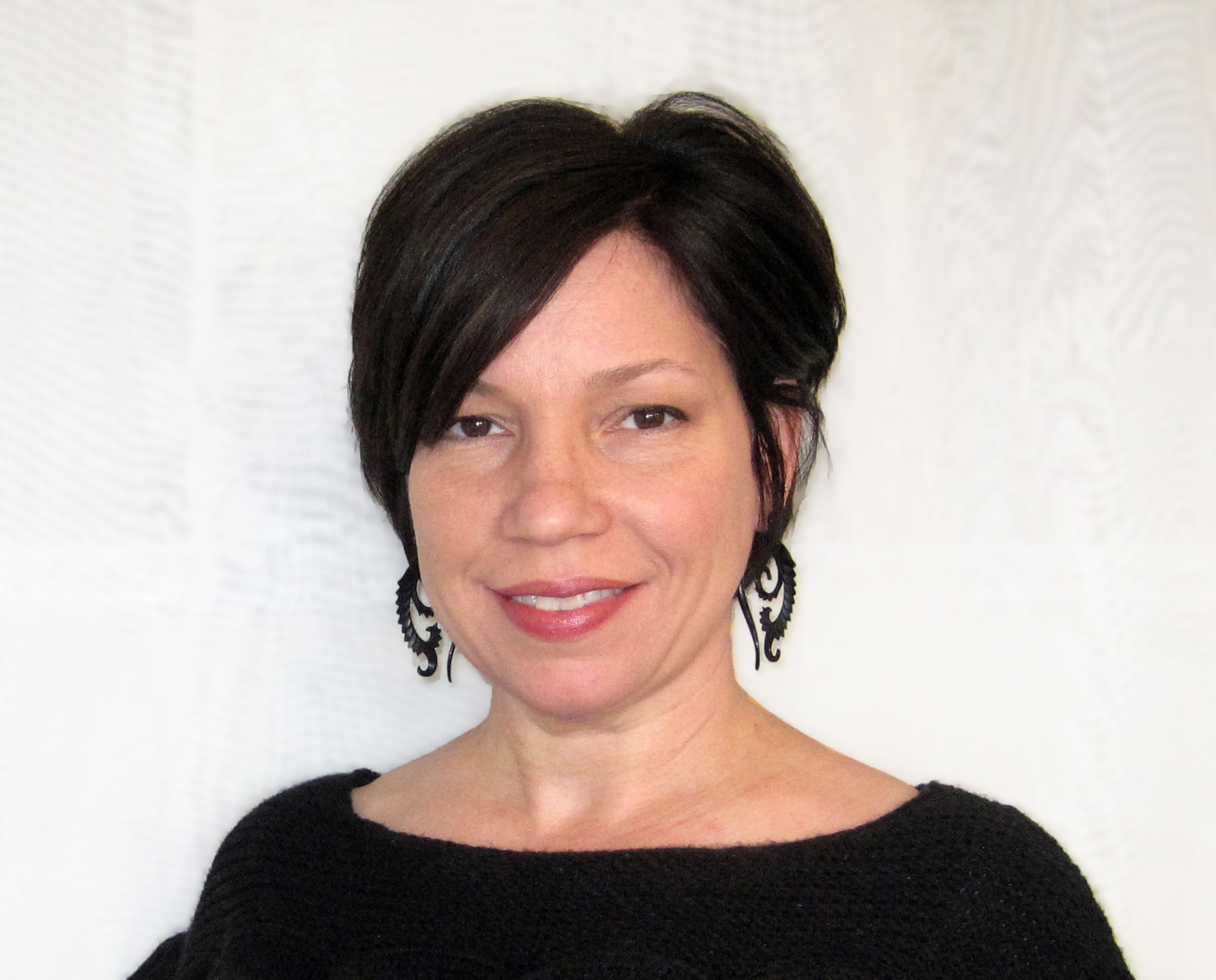 M O N I C A Z E R I N G U E | | | biography
[lives & works - New Orleans, LA ::: b. 1964]
MONICA ZERINGUE received her MFA from the University of New Orleans in 2006, and her BA in 1993. In 1999 she was awarded the Prix de l'Acadamie de Paris, Societe Internationale des Beaux- Arts. She has exhibited her work at the Meadows Museum of Art, Contemporary Arts Center, and the Lauren Rogers Museum of Art with a solo exhibition, as well as numerous gallery solo exhibitions in New Orleans since 1999. Her artwork was featured in the New American Paintings 2011 and 2013. Her drawings and paintings have been exhibited in group exhibitions throughout the United States, including the Crescent City Connection exhibition at the Dishman Art Museum in Beaumont, TX. Her work has been exhibited at various art fairs including Texas Contemporary, Miami Project art fair for Art Basel Miami Beach, and VOLTA 10 in Basel, Switzerland. Zeringue's work is included in various public collections, including the New Orleans Museum of Art, The Diane and Sandy Besser collection, Frederick R Weisman Art Foundation Collection, Los Angeles, CA, the Alexandria Museum of Art, Alexandria, LA, and the Arts Council of New Orleans.
I have been using a variety of source materials for my new paintings. Because I was leaving behind the self portrait, I had to find a new source of imagery. I still wanted to keep it personal to me, but with a bit more distance. I am using a variety of source material, from my family photographs, Family photos from strangers found on eBay, and movie images. I have long been interested in horror films, and how they reflect the anxieties of society at the time, but I didn't necessarily want the "horror" to be part of the paintings. I take them out of that context, and try to use their expressions to show a kind of ecstasy or transcendence. This is a base motivation for the work, but only a few of the paintings I have finished actually fit into this category. Still, it is the starting point. Most of source imagery I am using comes from the same time frame as my family photos, The 60's through the 70's. This coincides with my youth, and the earlier self portraits I made, and the source material for the collages. The work is still self-referential.
How I approach the paintings is very different than the drawings. With the self portraits, I worked out my composition ahead of time, and the actual drawings varied little, if at all from that original vision. Conceiving them was the real work, making them was almost mindless. And I was bored. I approach the paintings from a very different point of view. I find an image that speaks to me in some way, and I start making studies. Those are usually acrylic on small un stretched canvases, or quick drawings in a sketchbook, or sometimes in Procreate on my iPad. I let the image tell me what it's about. Sometimes I find a deeper meaning, but many are rejected. Once I choose an idea and begin the painting, I have to allow that concept to grow and change. That is the real challenge: remaining flexible. This is what I have been struggling with since I switched from drawing. But learning how to do this has been its own reward. I have always said that my work was about learning how to make better art, and that mirrors and informs similar struggles in my personal life. I think these paintings are just the beginning of of what I can do with paint. I continued to be frustrated by my "infancy", feeling like a college freshman in my first painting class. I still want to be freer and less self conscious, and I do see that happening as I continue to work. One of the reasons I chose acrylic over oil paint is because I am forced to be looser and not try to exert too much control over the brush strokes.
My intentions throughout my career as an artist have been to explore my identity. Recently, I have shifted away from my years-long use of the self-portrait and moved towards space imagery--moons, galaxies, the sun, clouds and other phenomenon—as a way of investigating who I am how I came to be. As a child of the 1960's and 70's, the idea of space travel became synonymous with hope for the possibilities of the future. This imagery is also ripe with cultural references to mythology and mysticism, so my new paintings and collages often take on a metaphysical quality. But this attempt at transcendence is not necessarily a successful one, and the work may offer a vague sense of malaise or uncanny, and is often a bit cheeky. I'm not pretending to have all of the answers. The work is an evidence of the search. I am interested in how reality is formed, and that this "reality" is fluid and easily confused. The physicality of the surface becomes part of the vocabulary of that investigation. The use of layers--paint, wallpaper, stitched thread, collage—betrays illusionistic space and leaves elements competing for dominance. So, even as I abandon the more personal imagery, the new work continues to be autobiographical, tracing my attempts to find my pace in the world, as an artist and an individual. The identity I am exploring is one that is part of a larger universe, not just an individual one.
EDUCATION
2006 Masters of Fine Arts, University of New Orleans, LA
1993 Bachelor of Fine Arts, University of New Orleans, LA
AWARDS and RESIDENCIES
2014 Joan Mitchell Foundation Painters and Sculptors Grant
Residency, Hermitage Artist Retreat, Englewood, Florida
2010 Artist in Residence, The University of New Orleans Center Austria, Innsbruck
2009 Artist in Residence, Louisiana Artworks, New Orleans, LA
Visiting Artist, Stephen F. Austin University, Nacogdoches, Texas.
2007 Artist in Residence, New Orleans Center for the Creative Arts, New Orleans.
1999 Prix de l'Acadamie de Paris, Societe Internationale des Beaux-Arts
1997 Award of Distinction, "24th Annual Juried Competition", Masur Museum of Art, LA.
COLLECTIONS
Diane and Sandy Besser Collection
Frederick R. Weisman Art Foundation
New Orleans Museum of Art, New Orleans, LA
Meadows Museum of Art, Shreveport. LA
Alexandria Museum of Art, Alexandria, LA
Arts Council of New Orleans
SOLO EXHIBITIONS
2015 Absence and Presence, Jonathan Ferrara Gallery, New Orleans, LA
2013 Goddesses and Monsters, Jonathan Ferrara Gallery, New Orleans, LA
2012 Becoming, Meadows Museum of Art, Shreveport, LA
2009 Gathering, Heriard-Cimino Gallery, New Orleans, LA
2007 Matador,Contemporary Arts Center, New Orleans, LA
2006 Becoming and Un-Becoming, Heriard-Cimino Gallery, New Orleans, LA
2004 Soren-Christensen Gallery, New Orleans, LA
2002 Galerie Simonne Stern, New Orleans, LA
Curator's Choice: Monica Zeringue, Lauren Rogers Museum of Art, Laurel, MS
1999 Galerie Simonne Stern, New Orleans, LA
SELECTED GROUP EXHIBITIONS
2014 Mark of the Feminine, Contemporary Arts Center, New Orleans, LA
VOLTA10 Art Fair, via Jonathan Ferrara Gallery, Basel, Switzerland
2013 Louisiana Open, curated by Franklin Sirmans, Ogden Museum of Southern Art,
New Orleans, LA
2012 What's the Story, Meadows Museum of Art, Shreveport, LA
You Beautiful Bitch, The Front, New Orleans, LA
2011 NOLA NOW, Contemporary Arts Center, New Orleans, LA
Fresh!, Heriard-Cimino Gallery, New Orleans, LA
Southern Open, Acadiana Center for the Arts, LA
2010 Women Artists in Louisiana: 1965-2010, New Orleans Museum of Art, New Orleans, LA
Postcards from New Orleans, Galerie Im Andechshop, The University of New Orleans Center
Austria, Innsbruck, Austria
New Orleans Artists, Beta Pictoris Gallery, Birmingham, AL
2009 Hot Up Here, Contemporary Arts Center, New Orleans, LA
Southern Open, Acadiana Center for the Arts, Lafayette, LA
University of New Orleans Alumni Show, UNO St. Claude Gallery, New Orleans, LA
Muses, Heriard-Cimino Gallery, LA
2008 Futurity, Group show in conjunction with Prospect One, Heriard-Cimino Gallery, LA
2007 UNO MFA Artists, Gallerie Im Andechshop, The University of New Orleans Center-Austria,
Innsbruck, Austria
The Figure Revisited, Heriard-Cimino Gallery, New Orleans, LA
2007 Neighborhood Project, Installation, New Orleans, LA
2006 Women With Guns, Isaac Delgado Fine Arts Gallery, New Orleans, LA
2005 Homegrown: Southeast, South East Center for Contemporary Art, Winston-Salem, NC
Hanging Ten, Alexandria Museum of Art, Alexandria, LA
Surface Treatment, NOCCA/ Riverfront Galleries, New Orleans, LA
2004 Bird Space (Traveling Exhibition), Contemporary Arts Center, New Orleans, LA
2001 Paintings: Bechet, Garisco, Zeringue, Galerie Simonne Stern, New Orleans, LA
2000 Personal Mysteries: Ten Women Artists, The New Orleans Center for the Creative Arts,
New Orleans, LA
1999 Louisiana Artists, Society Internationale des Beaux-Arts, Paris, France
1999 Self Images, Galerie Simonne Stern, New Orleans, LA
1998 Still Sixteen, Still Life, Galerie Simonne Stern, New Orleans, LA
1997 Sheroes, presented by the National Organization for Women, Hanson Gallery,
New Orleans, LA
Drawing Invitational, Galerie Simonne Stern, New Orleans, LA
Realm Knows No Bounds (invitational), van de Griff Gallery, Santa Fe, NM
24th Annual Juried Competition, juried by Christopher Sweet Masur Museum of Art,
Monroe, LA,
1996 Carving the Forces Of Change: Celebrating Women in Art, juried by Faith Ringgold Women's
Caucus for Art National 25th Anniversary Exhibition, Chicago, IL
1996 Guns in the Hands of Artists, Positive Space Gallery, New Orleans, LA
Hilderbrand Gallery, New Orleans, LA
1995 Louisiana Open, juried by John Yau, Contemporary Arts Center, New Orleans, LA