Employing marks that both create and distort recognizable form, these paintings explore the space between chaos and composure.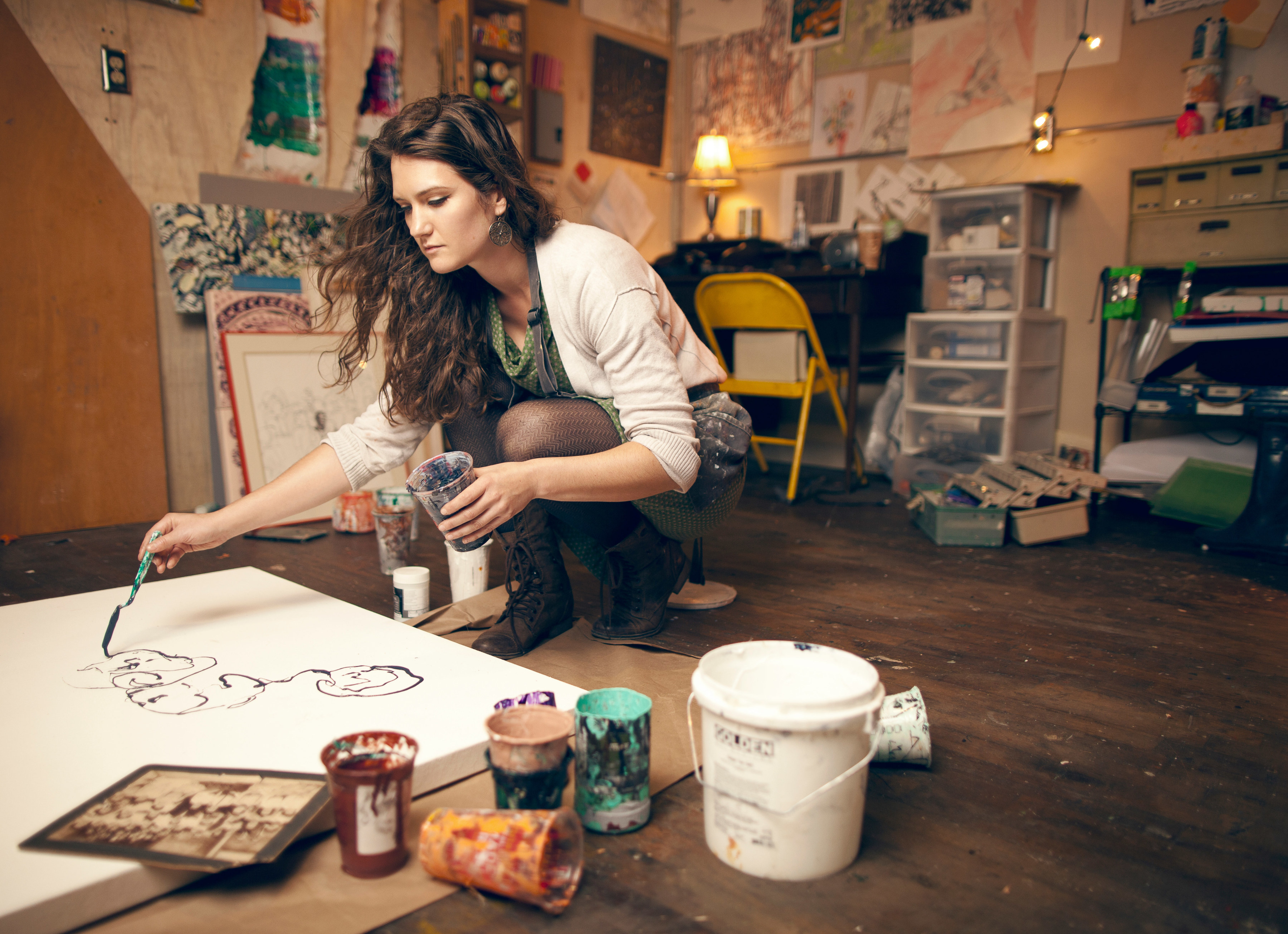 A M A N D A J O Y B R O W N | | | biography
[lives & works – Oakland, CA ::: b. 1984, Michigan]
AMANDA JOY BROWN is a visual artist and educator based in the Bay Area. After studying Art and French at Harding University in Arkansas, Brown earned her MFA in the painting program at the Savannah College of Art and Design. She completed a month long residency at the Vermont Studio Center before moving to Nashville, TN where she found a studio community at Ground Foor Gallery+ Studios, and continued to exhibit in around the US as well as southern France. She now resides in California with her husband and 14 month old daughter, working out of her home studio and doing plein air excursions to paint the beautiful landscape of the East Bay every chance she gets. Her work is exhibited and collected internationally.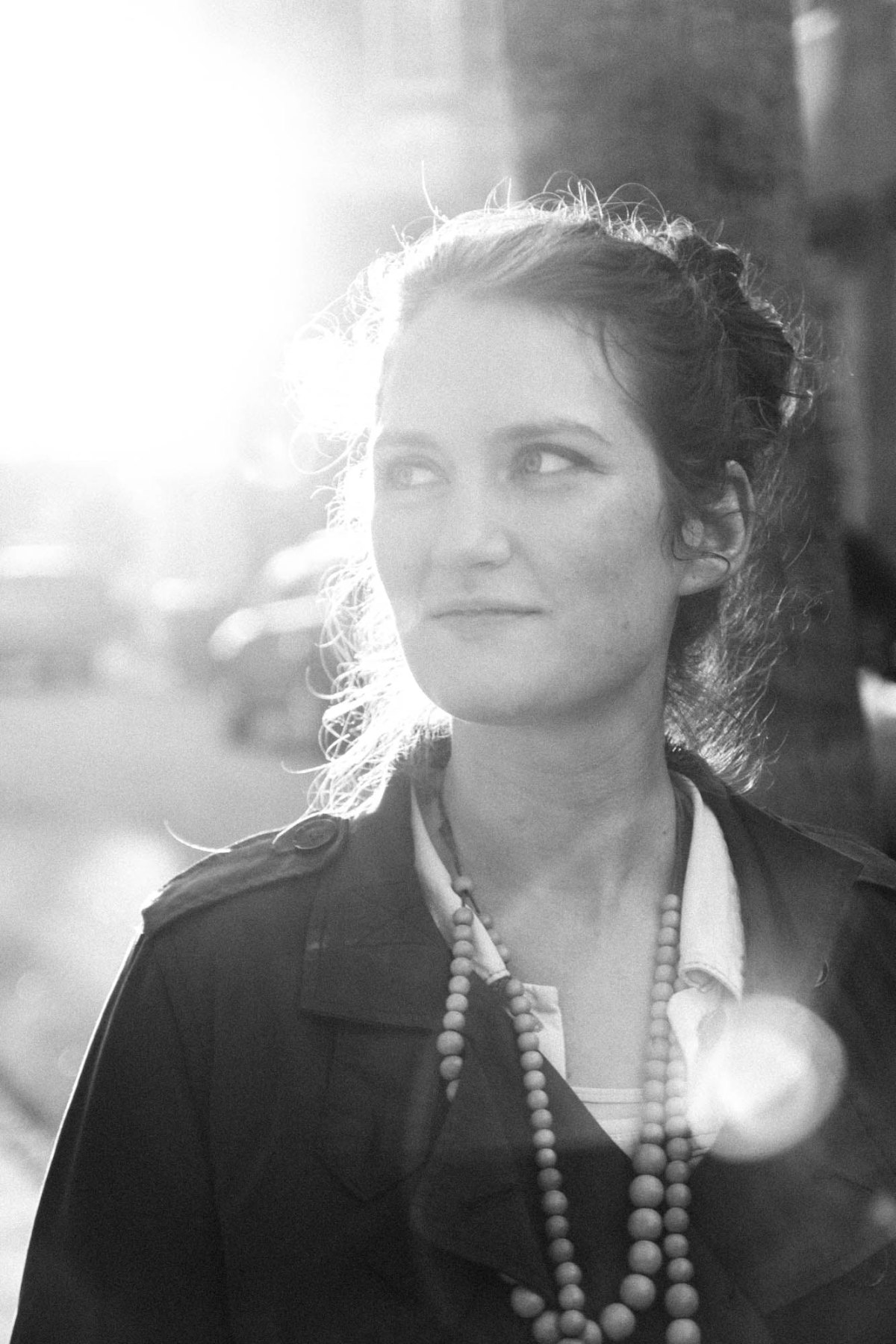 Emerging from an interest in the overlapping mechanisms drawing and painting, the Crowd Series centers around the energy of entangled line, creating interconnecting webs and organic lines. These marks both create and distort recognizable form, exploring the space between chaos and composure. Collective and individual identity are both defined and dissolved in these pieces, embodying the energy and organism-like nature of interconnected people sharing a place and time.
SELECTED EXHIBITIONS
2022 Volta NY, Jonathan Ferrara Gallery, New York, NY
TextHER, Channel to Channel, Chattanooga, TN
Art Market San Francisco, Jonathan Ferrara Gallery, San Francisco, CA
RepresenTENN, Channel to Channel, Chattanooga, TN
2021 A Flowering, Binder Projects, Memphis, TN
New Year New Art, Jonathan Ferrara Gallery,
New Year New Art, Jonathan Ferrara Gallery, New Orleans LA
Out Of Place, Spalding Nix Fine Art, Atlanta, GA (upcoming)
2020 SCAD Virtual Open Studios (virtual exhibition)
Ensemble, Spalding Nix Fine Art, Atlanta, GA
Very Cool, Binder Projects, Memphis, TN (virtual exhibition)
Art Secret, Galerie Ortus, Bonnieux, France
31st National Drawing and Print Exhibition, Gormley Gallery, Notre Dame of Maryland University,
Baltimore, MD, juried by Doreen Bolger
Group Exhibition, Red Arrow Gallery, Nashville, TN
Everything is Different Now, Stay Home Gallery, Paris, TN
Congruence, I Like Your Work Podcast, (virtual exhibition) juried by Bridget Mayer
2019 Art Montpellier, Galerie Ortus, Montpellier, France
Salon d'Art de Biarritz, Galerie Ortus, Biarritz, France
Emergent Presence, Tinney Contemporary, Nashville, TN
Terra Firma, Hutcheson Gallery, Lipscomb University, Nashville, TN
Patternscapes (solo show) Ground Floor Gallery, Nashville, TN
Art of the South, Memphis College of Art, Memphis, TN, juried by Bethany Springer
Fruit Punch, Ground Floor Gallery, Nashville, TN
2018 Small Things Considered, Leu Gallery, Belmont University, Nashville, TN
Ruche, Galerie Tangerine, Nashville, TN (two-person show)
Rhythm and Rush, Ground Floor Gallery, Nashville, TN, juried by Catherine Haggarty
Here/Now: Painting Nashville, The Browsing Room, Nashville, TN
New Work, Parker Gallery, Saint Simons Island, GA
2017 On the Move, Gustein Gallery, Savannah, GA
Ensemble Cast, John C. Hutcheson Gallery, Lipscomb University, Nashville, TN
Anyone who is Anyone, Channel to Channel, Nashville, TN
Blue Space (installation), The Aquarium, Ann Arbor, MI
Otherworldliness, juried exhibition, Ground floor Gallery, Nashville, TN, juried by Austin Thomas
Park Center Auction and Benefit, Belcourt Theater, Nashville, TN
New Work, Parker Gallery, Saint Simons Island, GA
Artfields 2017, Lake City, SC

AWARDS AND PUBLICATIONS
2020 Azule Artist Residency, Ashville, NC
2018 Nashville Arts Magazine, Ruche (feature/ interview)
2016 Locate Arts, http://locatearts.org/artists/amanda-brown
The Painting Center, The Art File http://www.thepaintingcenter.org/art-file/amanda-joy-brown
Nashville Arts Magazine, Resurface: The New Work of Amanda Joy Brown, By Ara Vito, Feb 2016
2015 Nashville Visual Artists blog, featured interview with Tina G. Gionis
2014 Nashville Arts Magazine, Feat. Artist Profile: The Art of Going Places, By Jesse Matthison, Dec 2014
2010 SCAD Grant towards the Vermont Studio Center artist residency
Vermont Studio Center work/study fellowship
SALiT Contemporary Art Publication
2009 Outlet Contemporary Art Magazine
SCAD South Eastern College of Art Association Grant
SCAD Miami Basel Travel Grant
2008 Winner of the Carnegie Hall Playbill Competition: cover art for December playbill
Josh Yu Chinese Painting Scholarship
06–10 Artistic Honors Fellowship, Savannah College of Art and Design